Well, It looks like someone thought I could be scammed. I sold this cluster for $105, and before the day was over, another user came up with the sold listing and said, "I really want this cluster, what would it take for you to sell it to me?" I actually went digging because I like to keep a few on hand in case of an issue. The one I sold had 119k miles on it, but found an identical on with 116k miles on it. I took pictures and said, "Sorry but the one in this listing has been sold and is being shipped. I have this one which I will let you have for the same price. Let me know if that works and I will set up a private sale." I got no response. Then days later I get a return request. Says, Item doesn't fix, mechanic said too much trouble to install. BIG RED FLAG! It is held in by two T20 torks screws and all 3-Series BMW Cluster have the same connectors, they were cosmetically altered in looks as time goes by, so I knew this was incorrect about it not fitting. I accepted the return and videoed opening the box. To my non-surprise the cluster I got back is not the cluster I sent him. \
The one sent: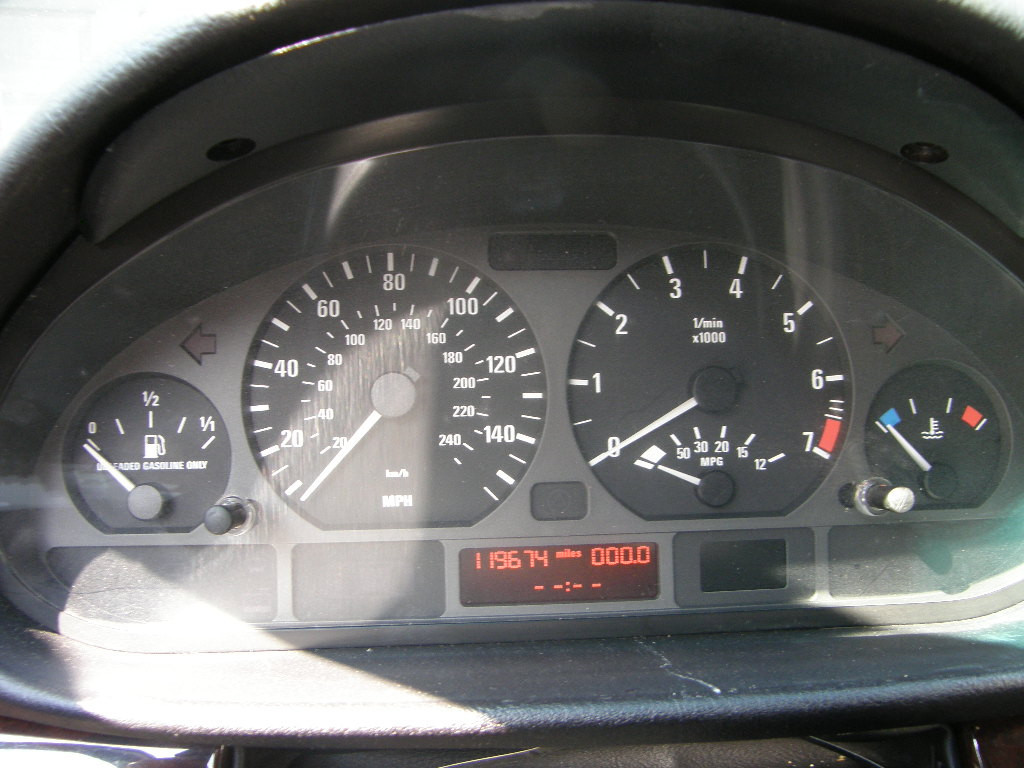 The one returned:

One can clearly see that the rev limit (The RED line on the Tacomitor) runs starting half way between 6 and 7, where the one I got back started on 6 and ran to 7. So this is what I have done so far...
I messaged the buyer with the following message.
"I video taped this return. This is not the cluster we sent you. You have one chance to make this right and send the correct cluster back, or I am going to the post office and file mail fraud charges against you which holds a penalty of 20 years in prison. This could have been just a mistake, but don't take me for a fool."
I almost immediately get the following responce...
"The car is at the shop still I don't know what the mechanic did but if he send the wrong one back I have no issue sending the correct one. Sorry I am not aware of what's going on. But we can swap them soon as I ask. Them what's up"

My reply was this:
"I take that this was a mistake. Just so you know what I am talking about, all you have to do is look at the red markings on the revolution limits to see the difference." and sent the two photos for his reference.
I will keep you all posted as this continues. I think this will get resolved without any further ado.
Selling discussion